ADVANCED LASER HAIR REMOVAL
We have the option of two machines:
1) Ellipse Candela lasers- Intense Pulsed Light Machine. A machine that has clinical backing and used by NHS for permanent hair reduction and skin rejuvenation procedures.
2) Trilogyice offers an ice tipped cooling tip for virtually pain free hair removal using proven benefits of triple wave length technology (i.e. Alexa, diode and YAG) achieving maximum results and desired penetration and absorption levels when compared to a single wavelength.
Both procedures are safe, non-invasive and quick. Skin rejuvenation treatments are available too. You are expected to shave chosen area(s) 24 hours prior to arrival.  
NB: Individual variation to price due to number of shots used and time taken.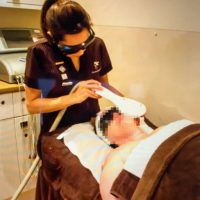 *Patch Test Required 48 hours prior to treatment £20
Between Brows (10mins)£10
Upper Lip (10mins)£15
Chin (15mins)£25
Side Burns (10mins)£30
Neck (10mins)£30
Full Face (30mins)£55-65
Underarms (15mins)£35-40
Bikini Line (30mins)£40
Bikini +(30mins)£50-75
Full legs (not bottom) (75mins)£125-160
1/2 Legs up£80-95
1/2 Legs lower£65-85
Full Arms  £99-115
Back £80-120
Full Front £80-120
Stomach  £55
Nipple/Chest £35
Hand Fingers or Bridge of feet £25
Big Toes £10
Hands & Fingers & Toes £40
For best results hair should be at least 1 cm long. Gently exfoliate waxed area weekly, to discourage in-growing hairs. It is best not to swim after waxing & avoid hot showers/ sauna/ sun bed/ steam room before & up to 24 hrs after waxing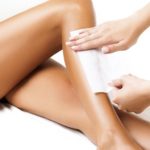 Half Leg (30 mins)£15
Full leg (40 mins)£20
Full leg & Bikini Line (50 mins)£25
Bikini Line (10 mins)£8
Extended Bikini Line (15 mins)£10
Brazilian (20 mins)£13
Hollywood (30 mins)£15
Bottom (15 mins)£8
Under arms (10 mins)£5
Half arms (20 mins)£8
Full arms (30 mins)£15
Nose(5mins)

£2
Lip wax (15 mins)£4
Full face no brow tidy (30 mins)£15
Breast area (15 mins)£8
Stomach area (30 mins)£10
Back wax (30 mins)£15
Full front (30 mins)£15
Full Legs, full arms, under arms & Hollywood (90mins)£50
Upper lip (5mins)£4
Chin (5mins)£4
Forehead (5mins)£5
Neck (5mins)£5
Cheeks or sides of face (5mins)£5
Full Face including neck- no brows£15
Chin & neck (10mins)£8
Permanent method of hair removal.  Using Sterex blend digital machine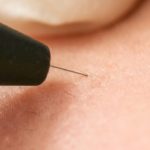 10 mins£20
15 mins£25
20 mins£30
30 mins£38
45 mins£50
60 mins£60
Minimum charge £20
Patch test available if new to treatment
Other- please specify on call
Full face (20 mins)£10
Full back (30mins)£15