CUT AND STYLE (Prices from)
Fringe (15mins)£10
Wash and cut (varies with length of hair & style) (60mins)£25 – 40
Wash, cut and style (75mins) £40-45
Straighten with GHD straighteners (15mins) Short & Medium/ Long£10-15
Curls (30mins)£25
Girls 5 years & under wash & cut (30mins) (if 6 years+ same as adult Price)£15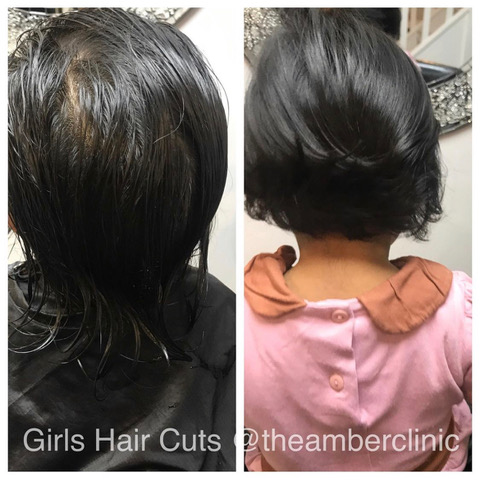 COLOUR TONE SHINE (Prices From)
Full head Colour (90mins)£45
Full head Colour: Root tinting (75mins)£35
Full head Colour: Root tinting wash & finish straightening (90mins)£45
Highlights/ lowlights- woven full head (3 hours)£75
Highlights/ lowlights- woven 1/2 head (2 hours) £50
Highlights/ lowlights- parting (90mins)£35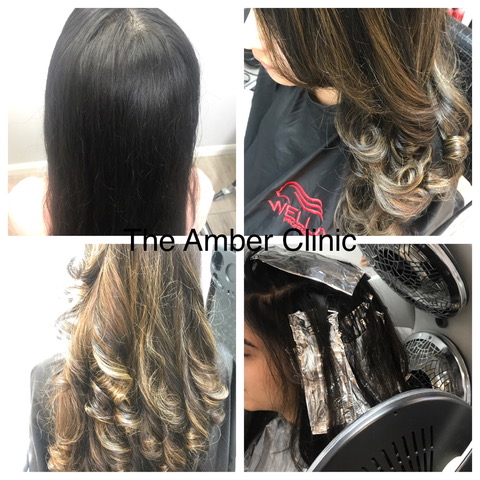 Toner/ refreshing/ shine (30mins)£20-35
Cap hi/lo (30mins)£30
Conditioning/ Gloss treatment (addition to other treatment 15mins)£15
Colour & Go Service (Root Salon colour no wash) (regular client only) £25
Own colour, application, & wash (60mins)£30
Own Colour only apply (15mins)£20
Colour Correction£POA
Premium Hair Colours such as Wella Illumina etc. Have a small additional fee. POA£5 – 15
If your last colour was over 6 months ago we will need to carry out a skin allergy test prior to your next colour service. Prices do not include a professional blow dry. An additional £10-20 may be added for gloss between highlights or for long or thick hair. Consult salon technician for details. Prices verified on consultation- Prices in hairdressing are a guide because each client has different requirements, lengths and texture of hair and therefore prices here are a guide from (so prices given are a starting from range- and will be confirmed upon consultation).
KERASTRAIGHT ULTIMATE SERVICE
Texture: Kerastraight Short/Medium (Shoulder length)/ Long Hair
£150/ 200/ 250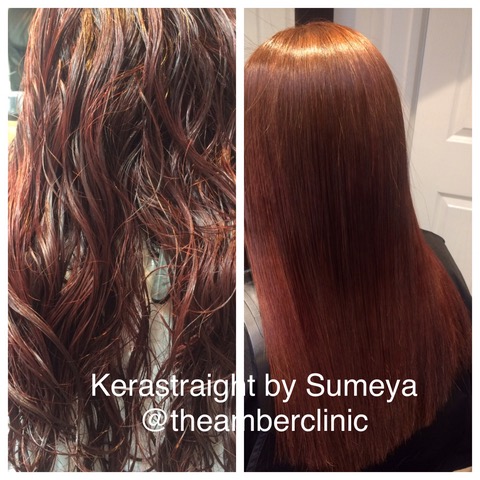 KERASTRAIGHT INTENSE BOOST SERVICE
Kerastraight Intense Boost Service
£50
Includes wash, condition, scalp massage and steam and rough dry
£35
Nioxin is a 3 Part System for effective treatment of thinning hair, fine hair and dandruff.  It promotes scalp health and help thicken hair density.
Nioxin Microscope Consultation FREE with any Purchase
Nioxin Scalp Dermabrasion£35
Nioxin Colour Protect£10 added to any Colour service
CHEMICAL HAIR STRAIGHTENING
Relaxant: Short/ Medium (Shoulder length)/ Long Hair £150
Chemical hair straightening includes wellaplex treatment.
Wellaplex In Salon Stand Alone Treatment (20mins)£20
Wellaplex is an in salon treatment that reconstructs bonds for stronger more manageable hair. It is designed so we can add it into the colouring service or lightening process to improve the quality of your hair. Or do it as a stand-alone conditioning treatment. Not including blow dry.
Wellaplex with another Colouring Treatment (20mins)£15
Olaplex Sevice available as stand Alone Conditioning Treatment£20
Olaplex with another service£15
Awaiting YUKO Training!