Sumeya established her small business "Sue's Beauty Clinic" in 2004 (rebranded in 2010 as "The Amber Clinic" and registered under Sumeya Jakhura Ltd). She has been in the Health and Beauty Industry as a Beauty and Holistic Therapist since 2000 and qualified as a Dietitian in 2008. Her business started in London, now after 16 successful years it has relocated to the City of Leicester.  The Clinic is a Ladies only clinic.  It is resident based and is fully Licensed by the local council.  Parking is available on site.  The clinic offers you one to one bespoke treatments and coaching for your Hair, Beauty and Diet requirements.
Sumeya has worked in various spa's and hotels before opening her independent Hair and Beauty Salon called The Amber Clinic. Sumeya also practised as a Dietitian across London NHS hospitals and Private Medical settings for 8 years before starting her own Nutrition coaching business called Vitality Dietitian.  Her enthusiasm for Health and Beauty comes from a young age, which led her to pursue this career path. Her medical knowledge combined with Beauty experience sets her apart from others.
Her philosophy on Health, Beauty and Wellbeing is from a natural perspective.  She strives to deliver excellent results through natural and non-surgical perspectives.  You will benefit from her proficiency, her magical touch combined with the power of cutting edge technology plus Renown Hair and Beauty brands to fulfill your goals.  
Her client base has grown from strength to strength predominantly through word of mouth. Professionalism and customer care is of utmost importance at The Amber Clinic. Sumeya continues to extend her skills and keeps her knowledge up to date with latest equipment and product brands in accordance with her customer requests.
Treat Someone Special to Some Me Time
Exclusive gift vouchers for yourself or as a gift can be exchanged for any service or product at the Amber Clinic.
Hear from our happy customers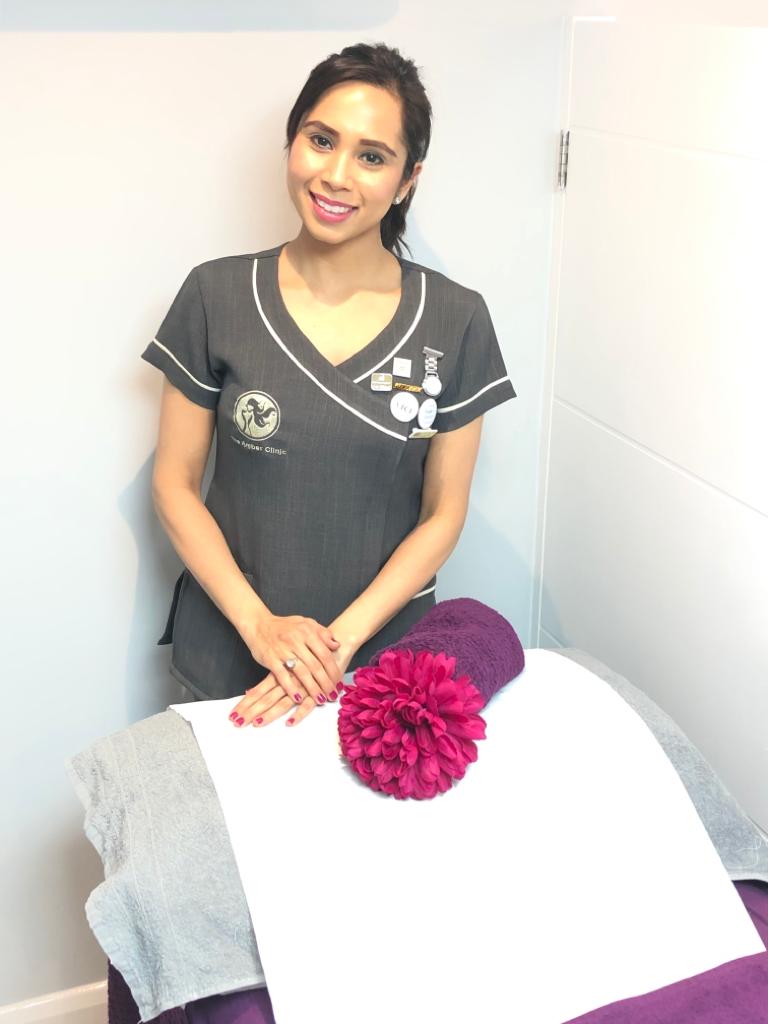 Get Free updates Via our Newsletter
Keep up to date with our top tips, special events, treatment offers and latest news all in our quarterly newsletter